The photo currently illustrating the top of this webs ite is worth describing. It comes from a special photo shoot event, in 2006, in Kenya. I was in the Masai Mara and while we were approaching a female chetah, she decided to use the height of our car to search around and lie down for a few minutes. It explains how I could shoot such an image from under her chin.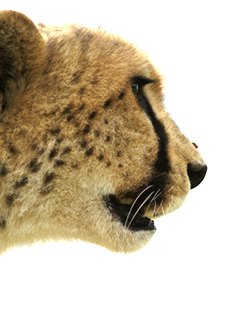 Other similar articles:
feed of the comments.